This was supposed to go up this morning, but somewhere between Windows Live Writer and Blogger, it didn't happen. Ah, well… better late than never, right?
If you were at the link party this weekend, you may have seen the little teaser about a giveaway today. Well, here it is. It's been a while since I hosted a giveaway and I figured, since 1500 people have bothered to hit the follow button on GFC and we're approaching 700 fans on Facebook, it was time for another giveaway. So, let's do this!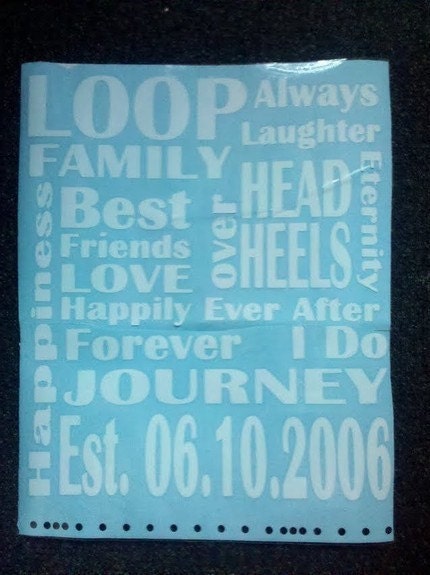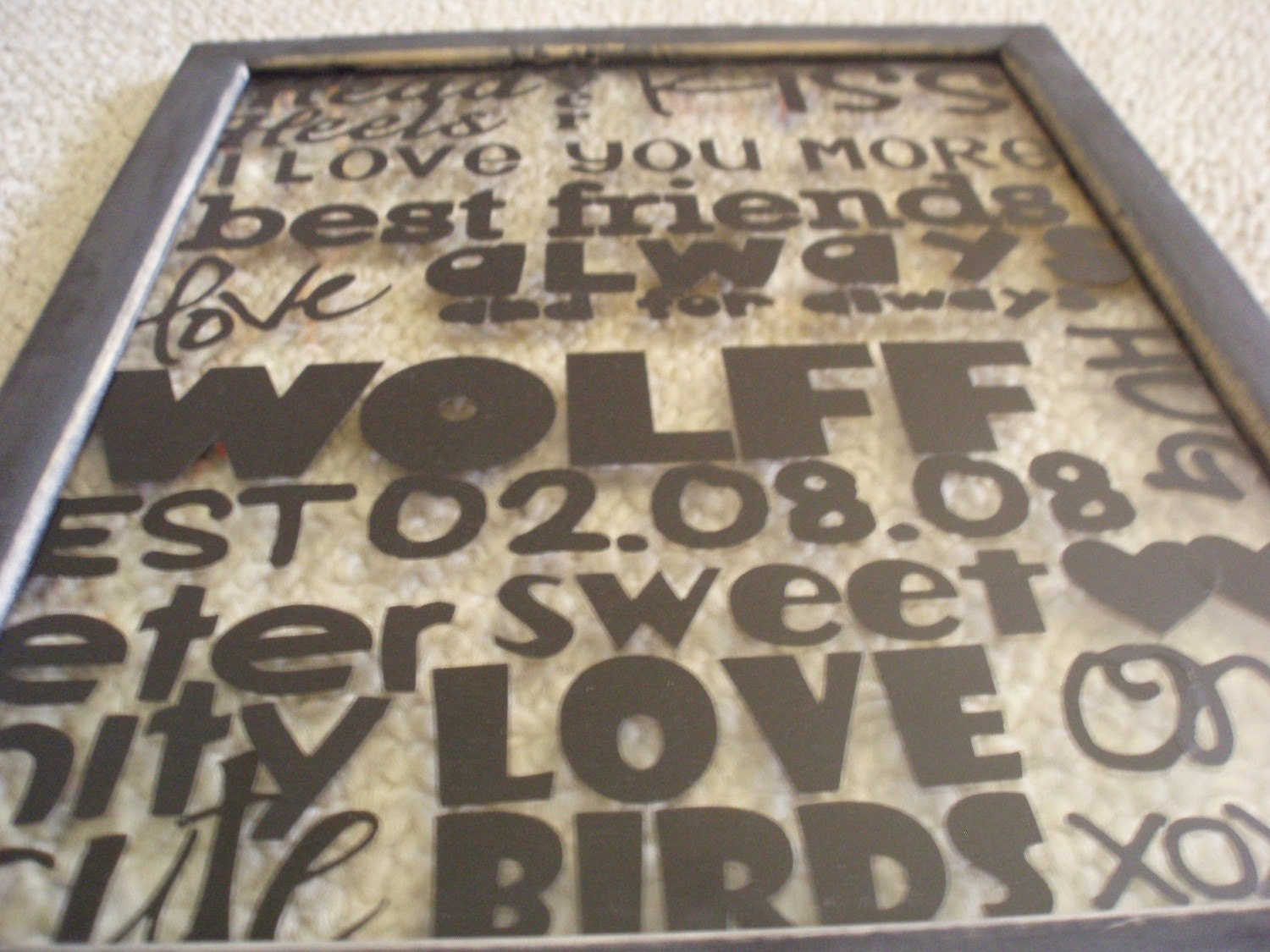 Designed, created, cut and shipped by yours truly, which means you are guaranteed an original and one of a kind piece.
These are similar to any of my printable versions of subway art, except it will be personalized to your specifications and in your choice of glossy white or black matte vinyl. (Any of my subway art printables in my Etsy shop are available to be made into your vinyl piece, if you'd like one of those.)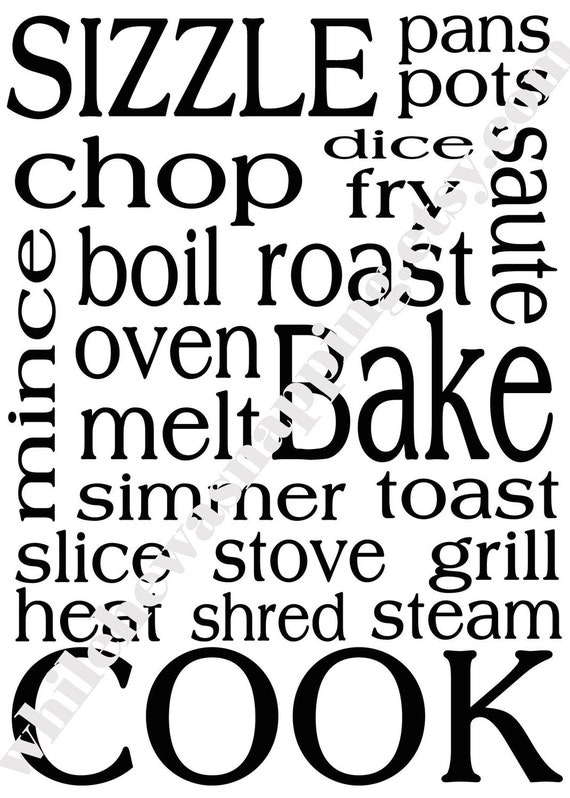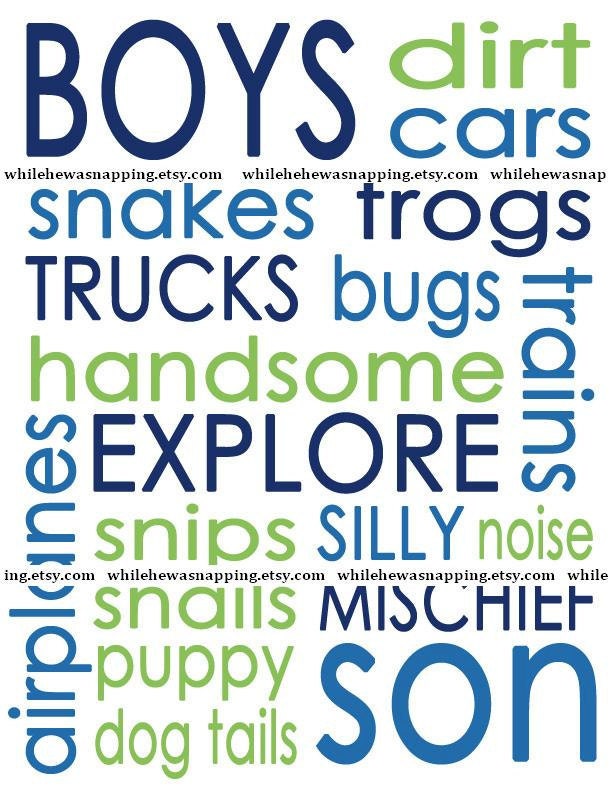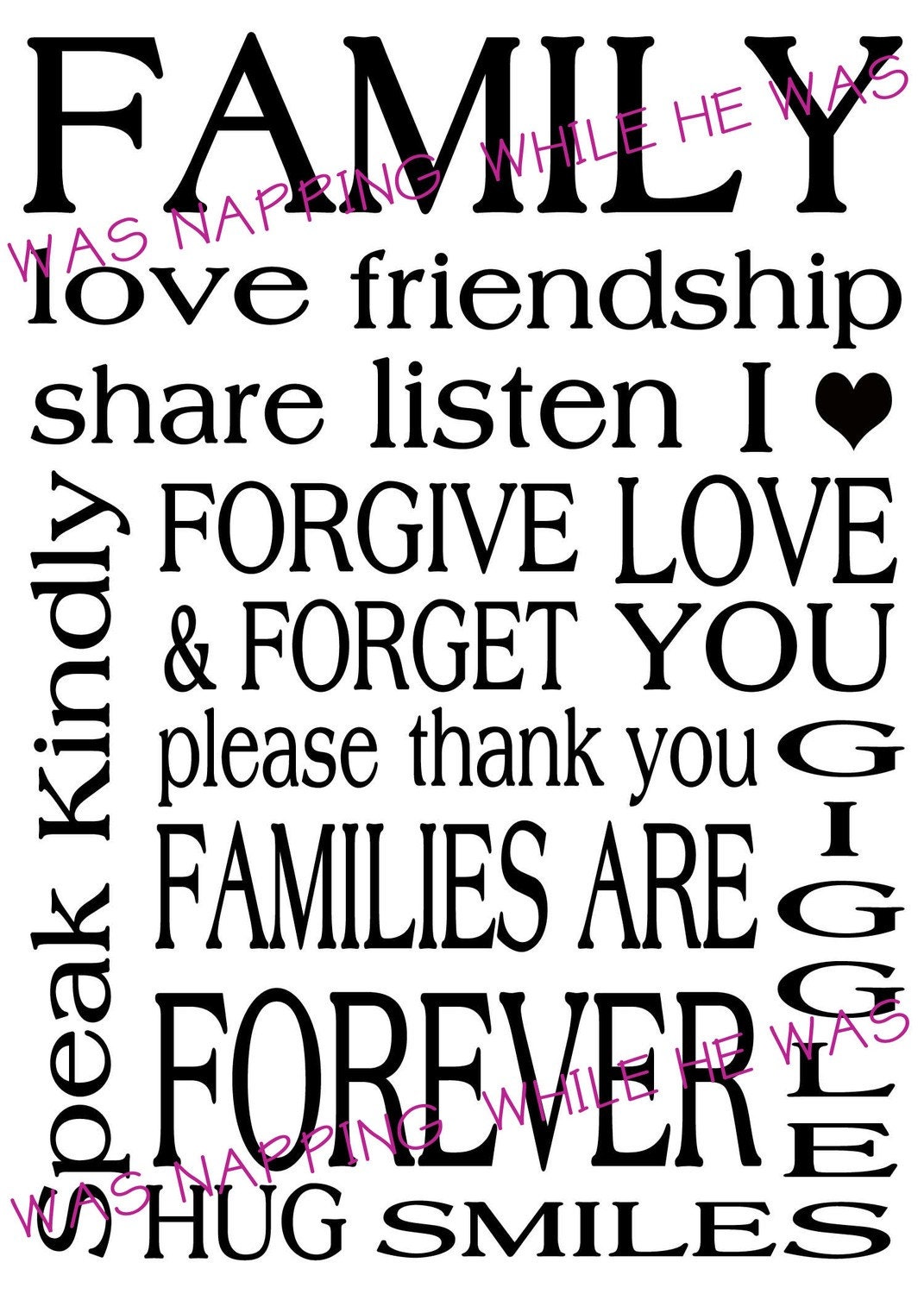 You may choose any words or theme you would like. It doesn't have to be a family or couples theme. I've done pieces for children, specific rooms (kitchen, bathroom, kid's bedrooms, laundry rooms, ect) and hobby specific themes (golf, hunting, crafting, sewing, ect). The possibilities are endless! An 8×10" piece typically contains 10-15 words or phrases. Have any weddings this holiday season? (I've got three!) This would be a great gift to welcome a new couple to their exciting beginning. And kids love things that have their names on them. Why not give the kiddos in your life a gift all about them. Need to spruce up the kitchen, living room, play room or another room in your home? Subway art is very popular right now, why not add some to your decor? And it's a personalized piece, so it will still be unique, yet stylish.
Here's the How (to Enter):
MANDATORY:
1) You must be a Follower of While He Was Napping Blog. I don't care if you get it in your inbox, your Google Reader or other RSS Feed, or just follow with GFC. Leave me a comment telling me how you follow and what you most want for this holiday season. Make sure both piece of info are there, please.
EXTRA ENTRIES::
1) Follow on
Facebook
. Leave a comment here letting me know you do.
2) Visit my
Etsy Shop
and heart your favorite item. Come back and leave a comment telling me what you picked.
3) Come see me on
Pinterest
. You don't have to follow or anything, but leave a comment here telling me what board of mine you like the best.
4) Tell me your favorite holiday tradition.
Please leave SEPARATE COMMENTS for EACH entry. Otherwise, you will only get one entry. This giveaway will close Monday, November 28th, 2011 at 9:00pm PST. I will choose the winner via random.org and announce the lucky duck on Tuesday, the 29th, and the winner will have 24 hours to claim their prize before a new winner will be chosen. You'll have your personalized vinyl subway art by the end of the first week in December, giving you plenty of time before Christmas.
If you like this gift idea and would like to purchase your personalized subway art piece, you can do so in my Etsy Shop. And, just because you're awesome, use coupon code WHWN1500 to get an extra 15% off your purchase. (P.S. the code works on everything, not just the vinyl.) If you purchase before Nov 18th, you will have your order by the next week. Otherwise, I will be out of town and orders placed Nov 18th – Nov 28th will be delivered by December 9th.
And… GO!