Welcome back to another week of Happiness is Homemade. I'm so glad you're here! Last week's party was amazing! Did you get to check out all the great things that were linked up?! There were some amazing ideas! When you link up, there's a chance we'll share your ideas on our social media pages! That family time capsule last week was one of my favorites! So, show us your latest and greatest! Let's get this party started!
_________________________________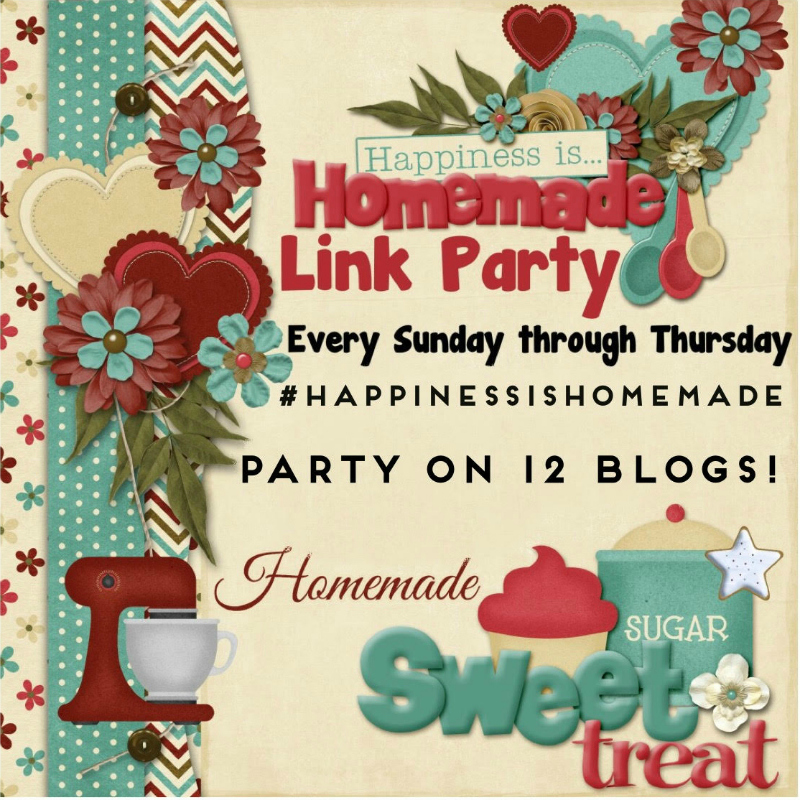 Can you believe January is half over? I could use a few extra days to keep organizing my house. I've been de-cluttering my kitchen which is nearly as hard as cleaning out the craft closet. That ONE item you NEVER use but MAY – do you keep it? Or donate it?
The struggle is real.
Then there is our Happiness is Homemade Link Party – So many delicious recipes, creative crafts, fabulous DIY projects and amazing tips – all in one place yet HOW do you decide on JUST four to feature!! This first party of the year was amazing and I've had such fun looking at all of the Hosts' blogs and all of the posts linked up.
In case you missed it, we've expanded our party to include 9 amazing bloggers to share in the duties of host of Happiness is Homemade (that's 12 blogs your post will appear on). We couldn't be happier to have them with us.
So get your "clicking" finger ready and link up, browse, pin, drool, and dream with us!!
Remember to check out all of the Hosts and their blogs and give them a warm welcome.
Then link up your best posts and remember to check out the other links and give them some love, too.
This Week's Features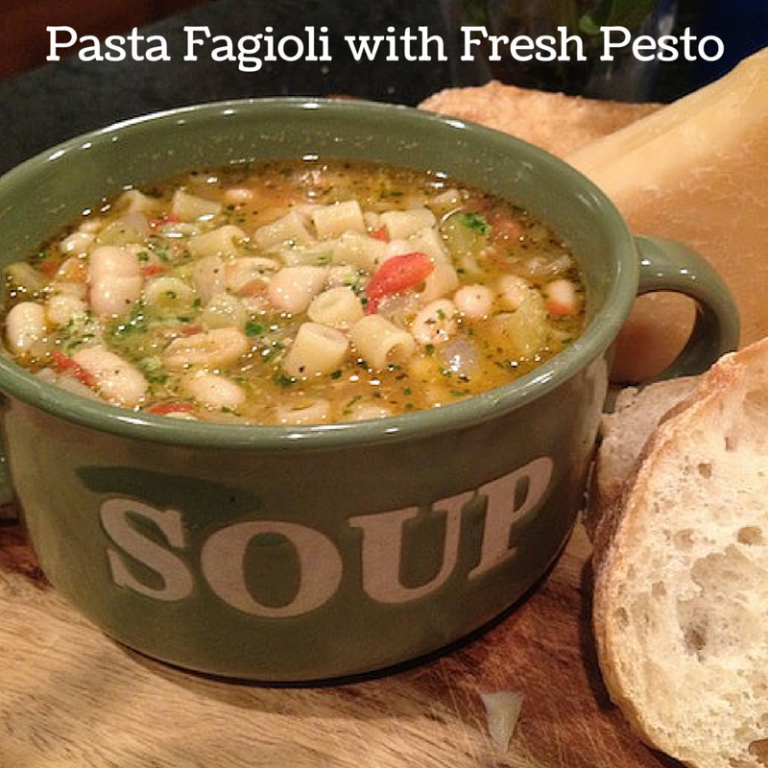 Pasta Fagioli with Fresh Pesto from
Ramblings of a (Bad) Domestic Goddess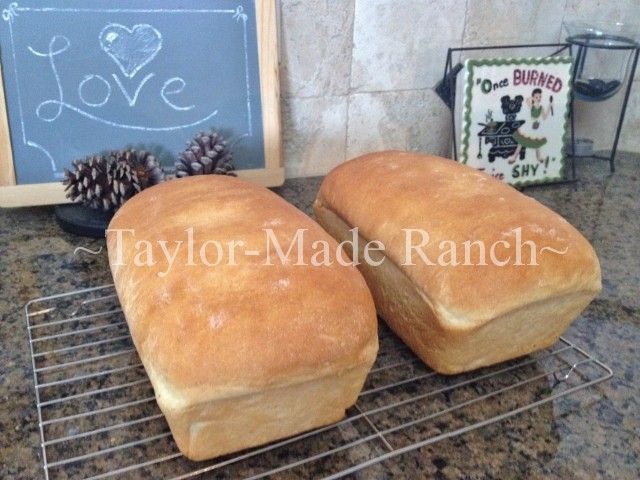 Taylor-Made KitchenAid Sandwich Bread from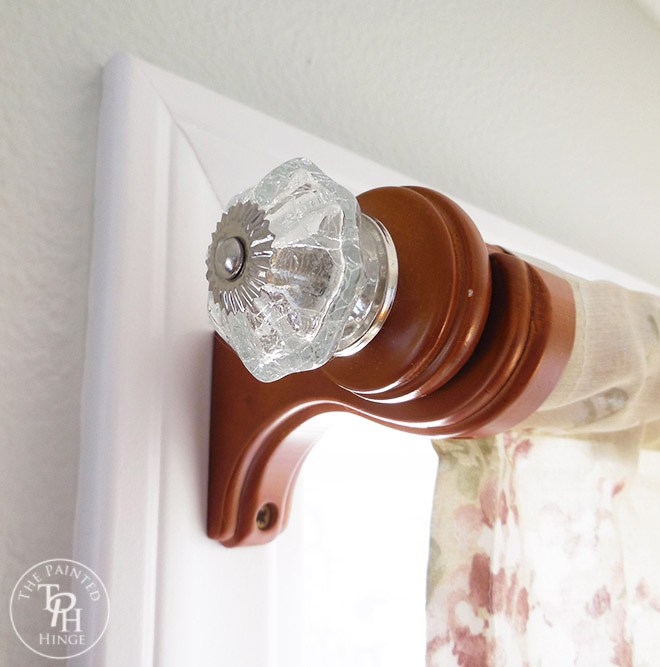 DIY Curtain Rod Makeover Using Drawer Pulls from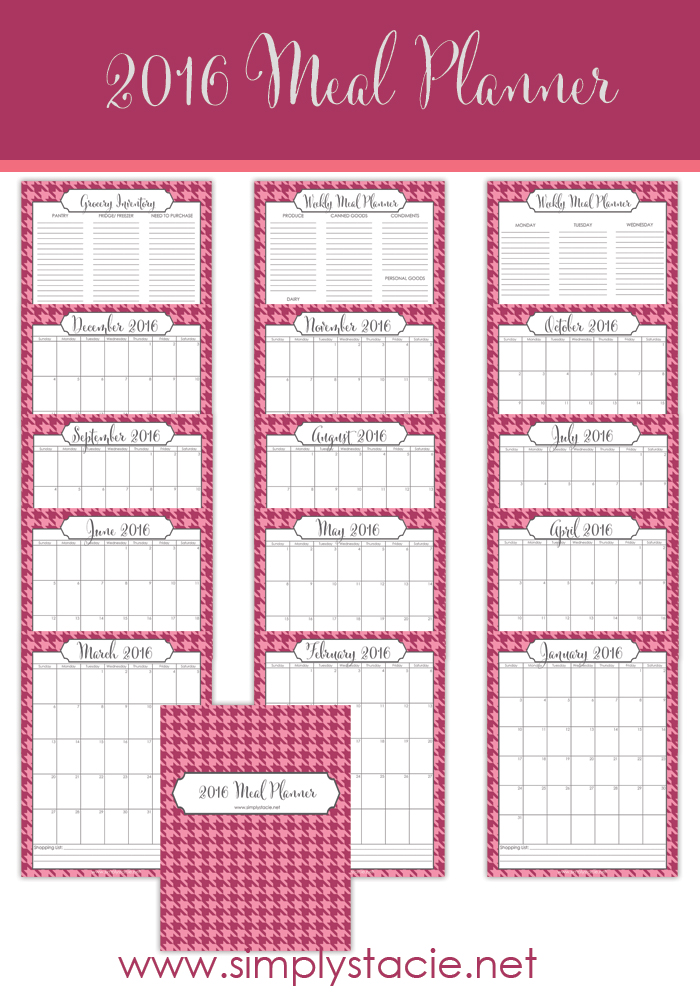 Free 2016 Meal Planner Printables from
MEET YOUR NEW HOSTS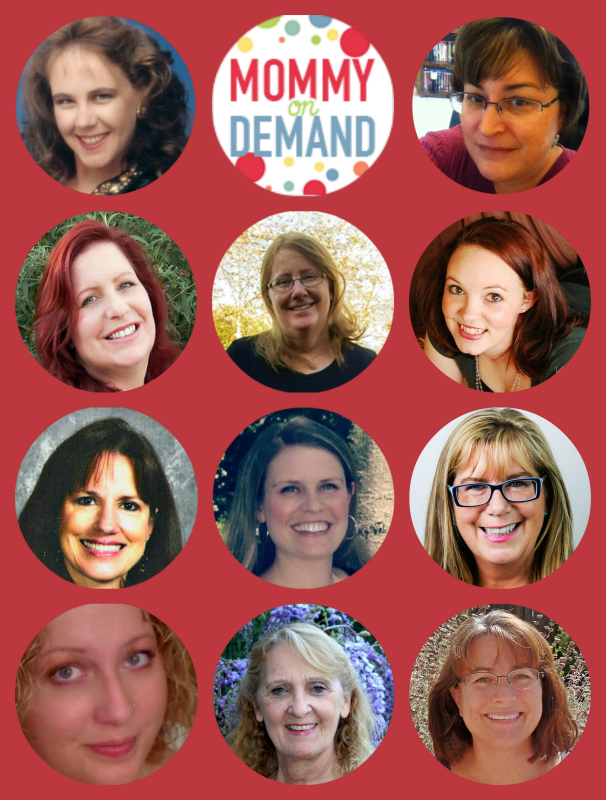 Row One:
Row Two:
Row Three:
Row Four:
Now, that's enough talking!
Let's get this party started!!!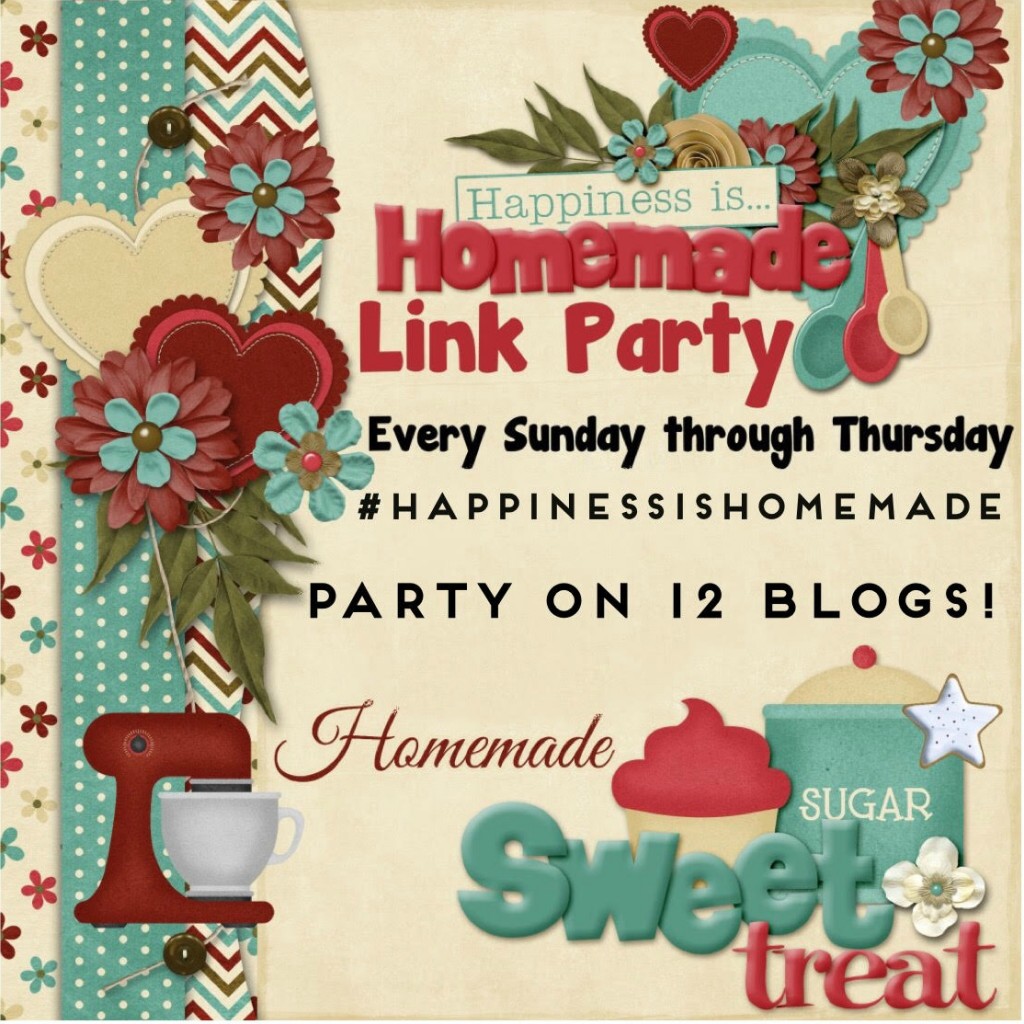 The rules are really simple! Make sure you visit a few other blogs and make some new friends along the way. Feel free to link up your favorite recipes, crafts or your latest DIY project. We want you you share it all! As always, please make sure to follow your hosts and co-hosts!! Link up your posts, make some friends, and earn the chance to be featured at Happiness Is Homemade Link Party! We will feature the favorite posts each week! Disclaimer: Adding your link to this link party gives permission to all 12 Hosts, along with any co-hosts, guest hosts, and participants of Happiness Is Homemade, to share your posts and pictures via social media and as features, roundups, etc. with an explicit link back to your original source. Therefore, linking up you agree to allow us to use your images on each of our blogs in features relating to Happiness is Homemade Link Party.